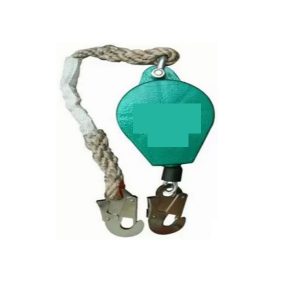 1) Fall arrester is made of sealed aluminum housing, automatically controlled by the changed speed. It is an innovative engineering solution to arrest falls by two-disc anti-ratchet braking system.
2) A fall arrest system is a personal fall protection system that arrests a free fall and which limits the impact force on the body of the user or goods during fall arrest.
3) Store in a cool dry place, far away from chemical, water, direct sun light and sources of heat and vibration. Ensure cable section is completely retracted before storage. This is especially important when retractors are left in place outside as components of a permanent fall protection system.