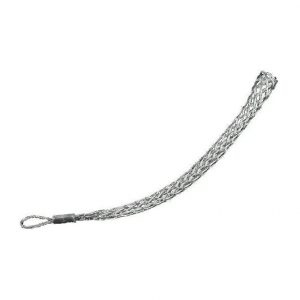 Designed to fit the metric range of cables, and with a longer lattice length, these grips are ideal for pulling light to medium loads.
This grip has a flexible eye construction.
Type: SEM60.
Diameter A Nominal: 65mm.
Range: 60 – 70mm.
Lattice Weave: Double.
B: 1500mm.
C: 1750mm.
D (rope diameter): 8mm.
E: 102mm.
Approx. Break load: 7790Kg.